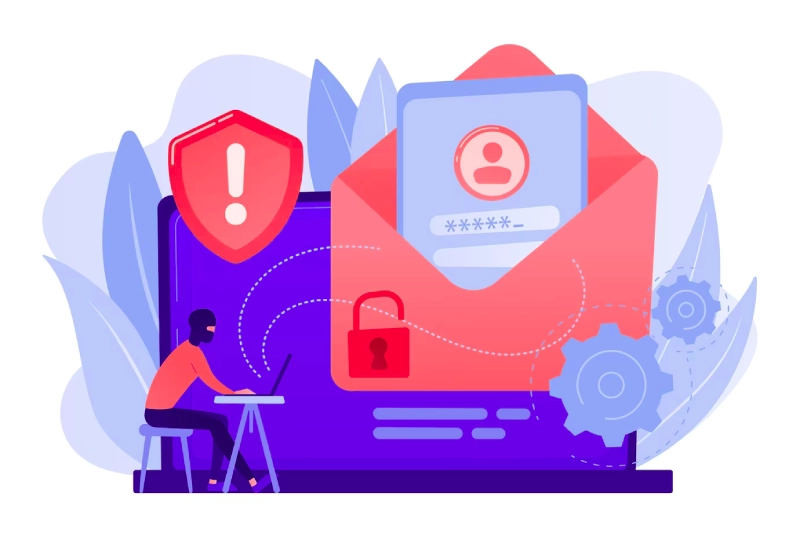 Types of scam calls and texts:
Several types of scams are perpetrated by callers and texters who are primarily motivated by financial gain. The following are some of the methods they use: 
Immediate Payment Scam:

Some scammers attempt to deceive you into making an immediate payment to them or an associate or gathering enough information about you to steal your identity.

 

Remote Access Scam:

They may attempt to deceive you into giving them remote control of your computer, allowing them to access your confidential information, such as emails or banking details.

 

Account Takeover Scam:

If scammers can successfully impersonate you or acquire your account passwords, they may steal money from your bank account, make purchases with your credit card, or create other debts in your name.

 

Missed Call Scam:

Some scammers may call your phone and hang up quickly from a premium rate number, hoping you will see a missed call and return it. When you call back, you'll be charged high call-back fees that will be billed to your phone account, and the scammer will receive a portion of these fees.

 

Tax Scam:

Around tax time, scammers may pretend to be from the Australian Taxation Office (ATO), requesting information or payment of money.

 

Threat Scam:

Some scammers use threats to intimidate victims, such as claiming to be from a government agency and informing them of an overdue fine that they were unaware of. They may threaten to imprison the victim if they do not pay the amount requested into the account they specify.

 

Charity Scam:

Some scammers impersonate charities and request donations, particularly when a disaster or emergency is in the news.

 

Spoofing Scam:

Scammers may use "spoofing" tools to send you a text message that appears to have come from your phone, to lure you into opening the message and clicking on a harmful link.

 

Parcel Delivery Scam:

Some scammers pose as a parcel delivery company and recommend that you download certain software to track your deliveries, but the software is designed to give the scammer access to your computer.

 

Prize Scam:

Scammers may call you to inform you that you have won a prize and may request your account information to "pay" the prize into your account.

 

Smishing Scam:

Scammers use "smishing" to send you a message with a dangerous web address that invites you to click on it to learn more about an event or opportunity. 
It's crucial to remain vigilant against phone scams because fraudsters are continually developing new tactics. To stay informed and protected, refer to official resources from the Australian Government. These resources offer valuable information to help you identify and avoid scams:
We highly recommend reading the Little Black Book of Scams by the Australian Competition and Consumer Commission. This publication provides information on how to handle phone call scams, text message scams, and other types of scams. 
There are lots of ways to identify a scam. Here are some warning signs to look out for:  
Be aware of these phishing hooks. 
Beware of phishing scams, which involve scammers reaching out to you via emails, messages, calls, or untrustworthy websites. Their offers may sound too good to be true, such as the latest plan at a fraction of the regular price or better inclusions that are not listed on the official crownmobile.com.au website. Stay vigilant and avoid falling for these fraudulent activities.  
Be aware of types of malwares. 
It is crucial to be aware of malware, which is a type of harmful software that hackers can use to gain unauthorized access to your computer or device. This software is often delivered via email or text message and is activated when you click on a link or open a file. Recently, there have been reports of a scam involving SMS messages about missed calls or voicemails. The wording of the message, the phone number it is sent from, and the link may vary, but it has been confirmed that clicking on the link will install malware onto your device. Therefore, it is essential to be cautious and avoid clicking on any unfamiliar links or files to protect your device from potential harm.  
Be aware of unusual activity.   
Identity theft is a serious issue that can result in financial loss and damage to your credit score. It is crucial to protect your personal information and monitor your accounts for any unusual activity. Scammers can use stolen information to open new accounts, make unauthorized purchases, or even apply for loans. Therefore, it is important to be vigilant and keep an eye on your online banking and email accounts for any unusual activity, such as new services being opened or sudden loss of access. Additionally, be careful about sharing your personal information online and use strong passwords to protect your accounts.
We are always here to help you if you've been scammed.
Today scams are unfortunately commonplace. If you have fallen victim to a scammer claiming to be from Crown Mobiles, are experiencing difficulties accessing your account, or have noticed an unusual charge on your bill, our team of experts is here to assist you and provide guidance on the next steps to take.  
Contact our team immediately on 1300 276 966. 
If you have provided your banking details or sent money to a scammer, you must get in touch with your bank as soon as possible.  
How to Report a Scam  
Forward suspicious SMSs or emails from senders claiming to be Crown Mobile to support@crownmobile.com.au. 
Report all non-Crown Mobile branded scams directly to ACCC's Scam Watch.